Tote Bag Tuesday
Join us for a Tote Bag Tuesday.  Learn to make these super cool totes quickly and easily.  Come fashionably dressed to impress and we'll provide the rest.  Sign up now for the next Tote Bag Tuesday for just $25.00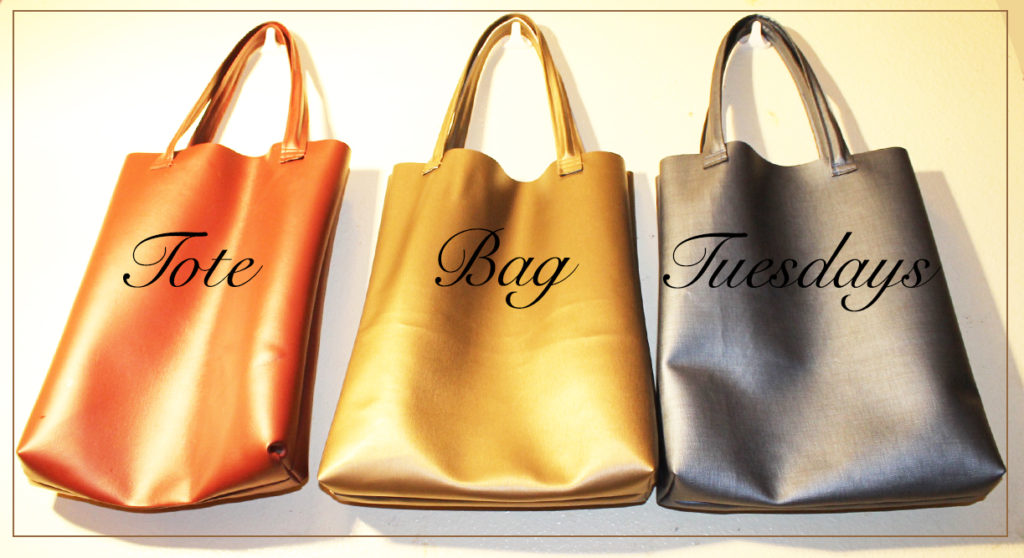 Multi-Tasking Mamma.
Check out how this multi-tasker put her own spin the the traditional tote:  You know how fabric shopping bags are all the rage lately.  They're great for the environment and always convenient to just grab and go.  Editor and Fashionista Marisa Solis seen in the above pic, has cleverly created her very own design.  It's a canvas tote fully lined (so it's actually reversable) and it is super stylish at the same time.  Marisa leads a healthful lifestyle hence the name: Wellness Tote.  She designed the pattern and sewed the whole thing herself.  To hear more from Marisa go to http://marisasolis.com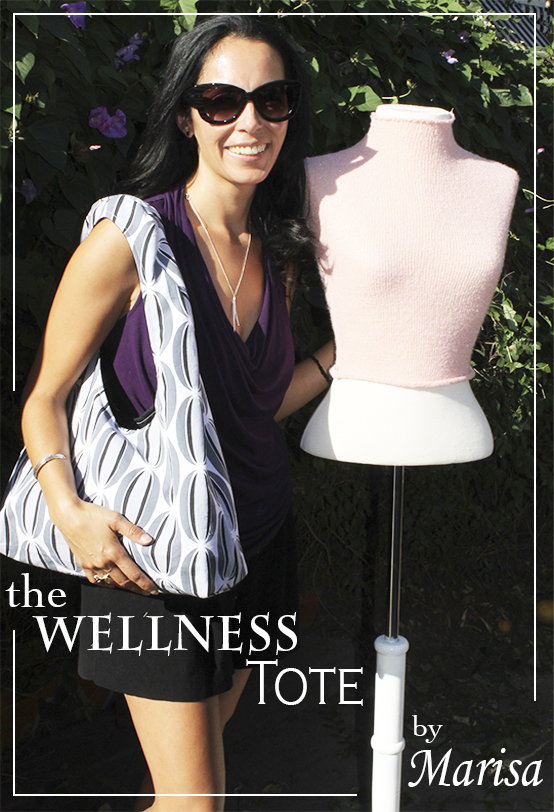 For a totally different look, check out our flowers and sunshine bag below.  This fabric just makes me smile.  Also fully reversable, this floral number features two different textiles.  One features very bold geometric shapes (seen on the outside of the bag below) and the other a Nigerian Ankara fabric made with hot pink and gold tones.  This beauty was created by Julie Navarro with corrieosuna.com.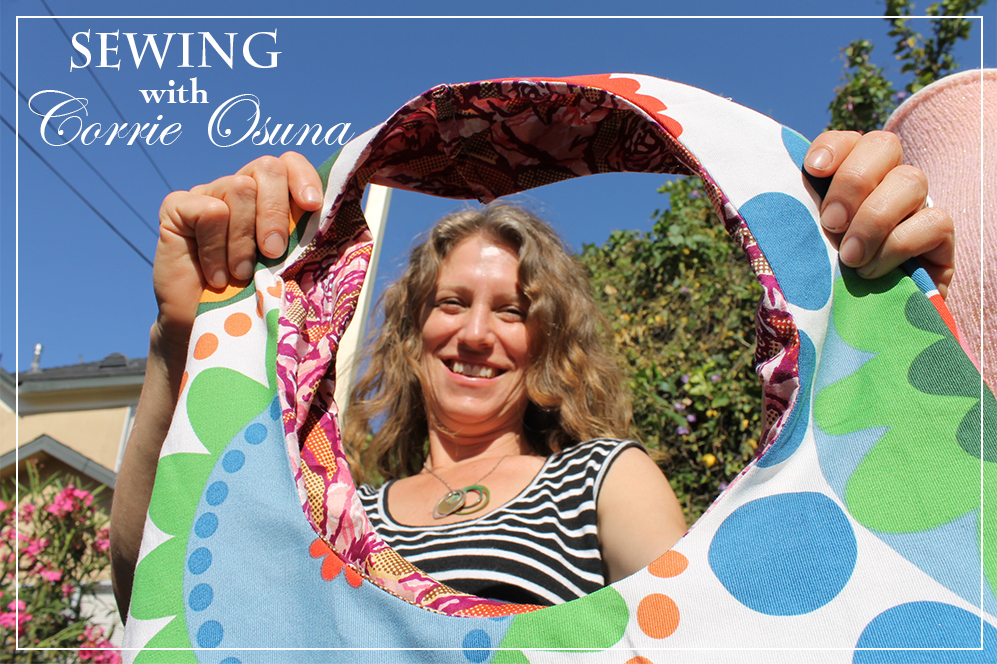 Fashion Events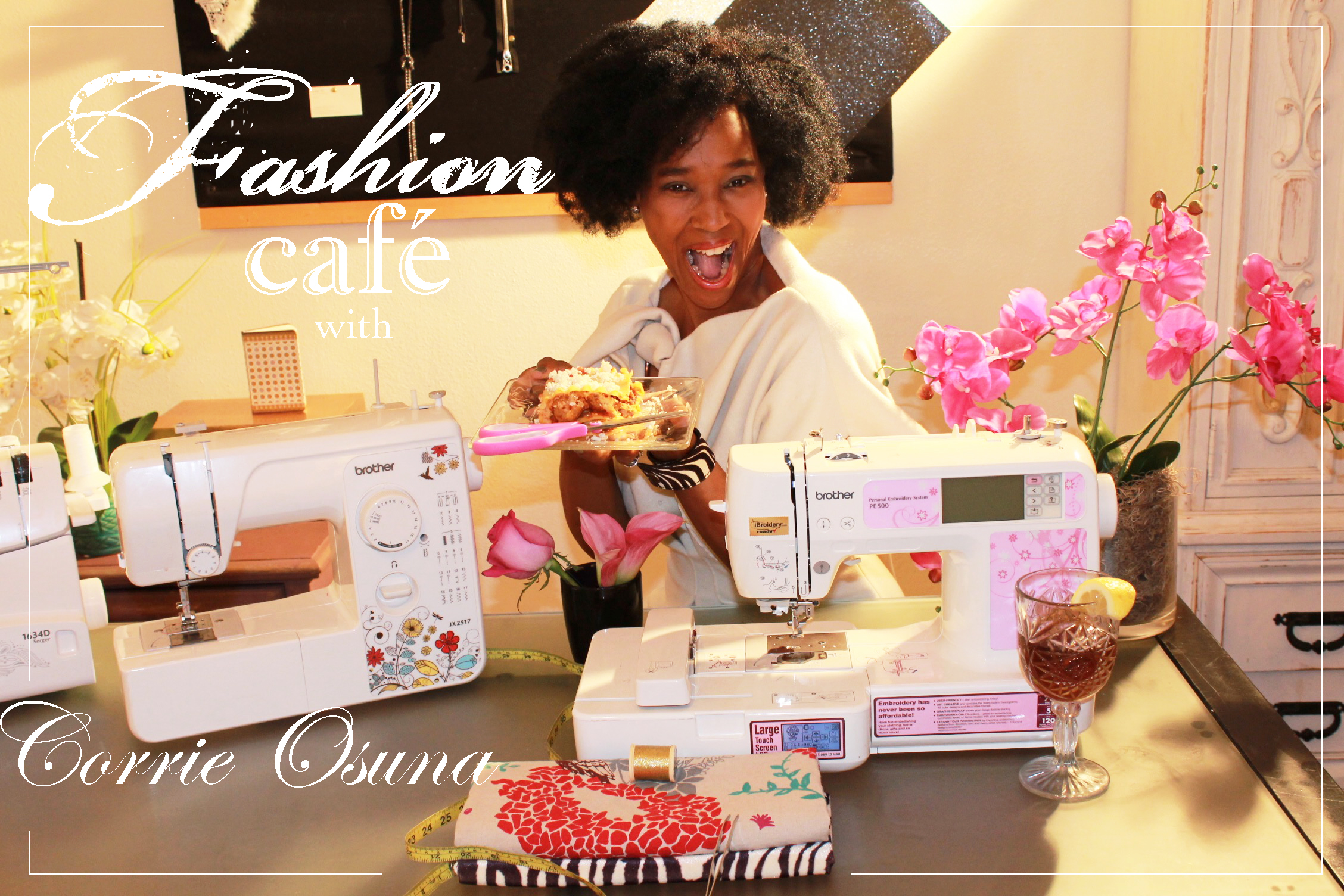 Home Based Business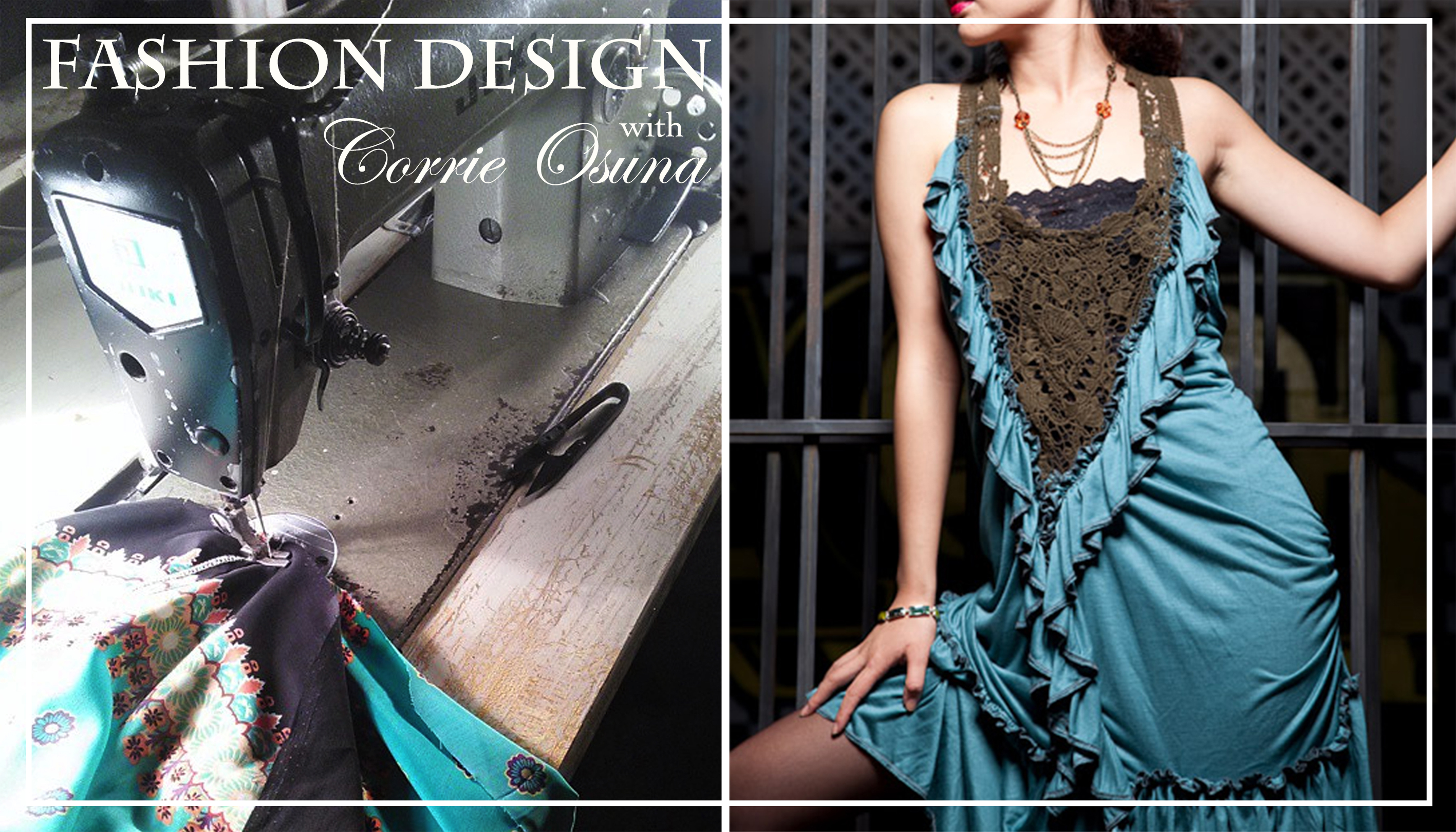 People are talking about having home based businesses more than ever.  Have you ever wondered how to start your own clothing line?  Are you an aspiring designer and wondering how to make a cohesive collection?  Sign up for a consultation with Corrie Osuna and learn the signature tricks of the trade that will help you leave your mark on the Funderful World of Fashion.  3 Membership Levels include consultations, networking opportunities with industry professionals, master classes and more.
Membership
Become a Member today.
Silver Members $25/Month includes 2 one-hour consultation sessions per month and fashion start up worksheets.
Gold Members $50/Month includes 4 one-hour consultaiton sessions per month and fashion start up workbook.
Diamond Members $100/Month includes 8 one-hour consultation sessions per month, fashion start up workbook and unlimited access to all classes and networking sessions. 
Talented Kids
Are you looking for a talented kid who is a Singer, Model, Dancer or Actor?  Look no further. 9 year old David Osuna is funny, creative, highly gifted and a joy to work with.  He is a two time winner of the Sierra Madre Elementry School Talent Show and he's even got jokes.  To see him in action check out his youtube channel David Osuna TMNT https://www.youtube.com/channel/UC0mnlk6M1kSq20dR4Wq7e7Q.  This Ninja Turtle lovin youngster is a promising bright young star and he's ready to work with you.  For inquiries and bookings leave a message below or click on the contact us link above.
David Osuna